Hotels in Miskhor: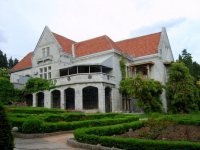 Villa Harax, Gaspra
General information:
Located in the village of Gaspra at the old manor. 12 rooms cost from 750 to 3800 RUB
Decsription:
Private hotel located in an old mansion of the Romanov family in the park of evergreens. There are 12 double rooms and a restaurant. All rooms are equipped with amenities. The price includes breakfast, use of the beach and the other benefits of the hotel.

Rubicon Hotel Mishor
General information:
16 hotel rooms, 4 floors The hotel is in Miskhor Price per day from RUS 1750 to 6300 No reservation costs
Decsription:
Rubicon Hotel is situated in a park area adjoining with Ukraina Sanatorium, 300 meters from the sea. A new 4-floor building with green territory, lawns, fountains, children playground and recreation areas. Comfortable and capacious hotel rooms, modern design and stylish furniture, high ceiling, large bathrooms.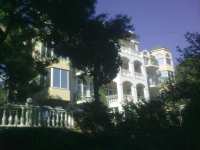 Отель Park Hotel, Мисхор
General information:
located 300 meters from the sea. Rooms of 4 categories.
Decsription:
Park Hotel is situated in a picturesque juniper grove, 300 m from the sea. The hotel offers rooms with all amenities (TV, fridge, shower, toilet, sink, hot and cold water supply 24 hours a day). All rooms with cable TV. The hotel closed area, a bar, a playground, a parking are at the guests' disposal.